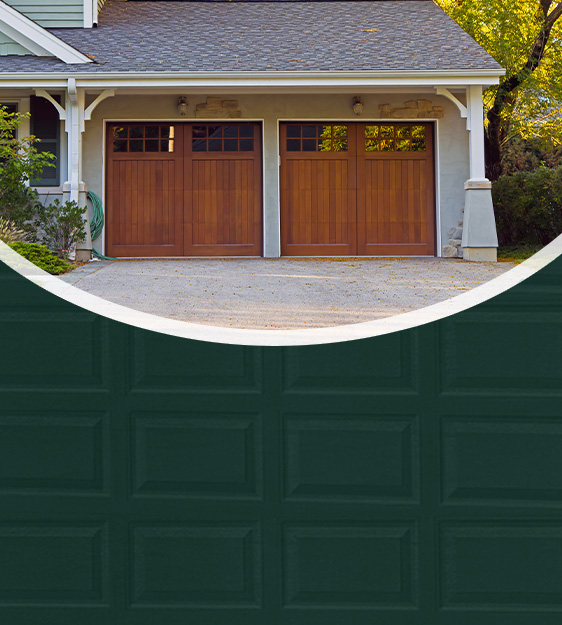 Precision Garage Door of Portland
New Garage Doors, Replacement & Installation
Serving The Entire Portland Metro Area, Vancouver & the Mid-Willamette Valley Including Salem
(503)821-7372





WITH 2,529 REVIEWS
CLICK
To view local phone numbers
(503) 821-7372
(503) 821-7372
---
Portland Area





Arbor Lodge

Bethany/Forest Heights

Cedar Hills/Cedar Mill

Maywood Park
(360) 750-5772
(360) 750-5772
---
Vancouver Area





Hazel Dell

Mill Plain

Minnehaha

Orchards

Salmon Creek
(503) 363-1129
(503) 363-1129
---
Salem Area





Aumsville

Falls City

Four Corners

Gervais

Hayesville

Hubbard

Mount Angel

Perrydale

Sublimity

Turner
(503) 567-5177
(503) 567-5177
---
Beaverton Area





(503) 567-5266
(503) 567-5266
---
Tigard/Tualatin Area





Carlton

Cave Orchard

Dayton

Durham

St. Paul

Sunnycrest

Yamhill
(503) 636-1711
(503) 636-1711
---
Lake Oswego/West Linn Area





(503) 908-2233
(503) 908-2233
---
Happy Valley/Clackamas Area





Barlow

Donald

Johnson City

Molalla

Mulino

Oak Grove

Sunnyside

Welches
(503) 274-0041
(503) 274-0041
---
Gresham Area





Precision Garage Door of Portland
New Garage Doors, Replacement & Installation
Serving The Entire Portland Metro Area, Vancouver & the Mid-Willamette Valley Including Salem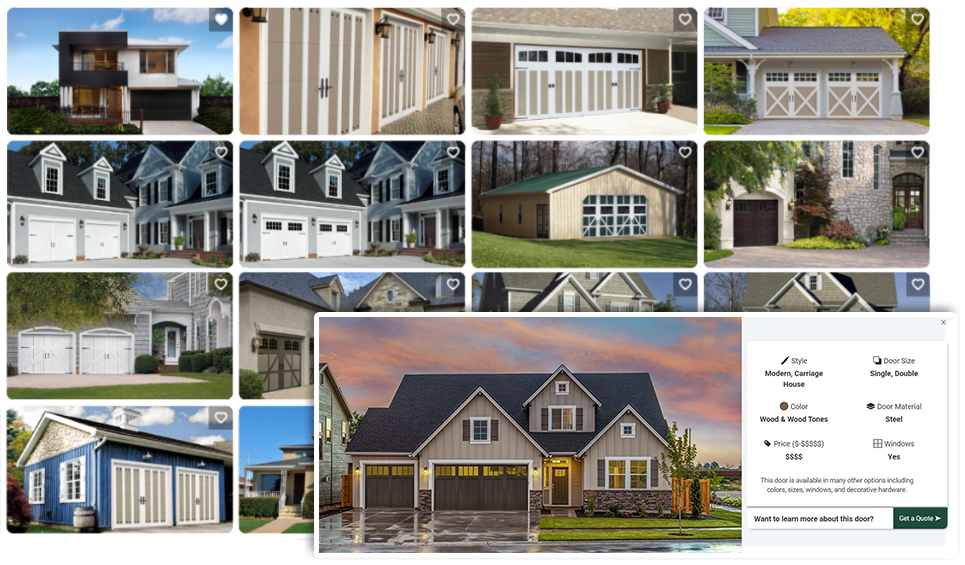 3 Things You Need To Know Before
Buying a Garage Door
---
1. Which Is The Best Garage Door?
The best garage door is the one that fits your needs. We sell and professionally install Amarr, Northwest, and CHI doors, in addition to Wayne Dalton and Clopay. These manufacturers typically offer a very good value for our customers. The warranty is good and most of the time we/you don't need to use it, which represents a win/win for us and our customers. We can get almost any garage door manufactured today, so if you have a special request, please let us know.
Choose The Right Material & Style For Your Garage Door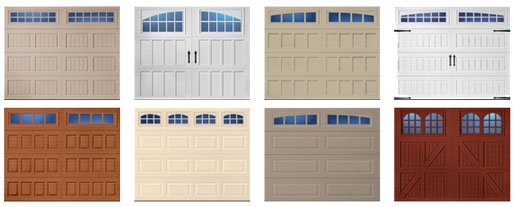 Windows, Color & Decorative Options
The best garage door is the one you prefer for your home! The style and material used for the garage door are really important; the type of door your choose directly affects your ability to customize your garage door to your home's decor. Garage doors are commonly found in vinyl, steel, wood, carriage house and wood composite.
Learn more about all the styles that are available to you below.
Traditional Steel Garage Doors
---
Steel is the most popular material used for garage doors today because of its durability and ability to be insulated. Steel will look great forever and is virtually maintenance-free. It also has the advantage of being the least expensive garage door you can buy.
Customized Design
Steel garage doors come in many styles and options, allowing for maximum customization for homeowners. Styles include long and short panel, wood composite overlays, raised & recessed panels, customized hardware and multiple window options.
Low Maintenance
Steel garage doors are low maintenance, durable and can be tailored to your home's needs and decor. They are the most popular material used in garage doors. You will also have plenty of insulation options which are best used to match the doors insulation value to your home's insulation value. Don't worry, we'll show you exactly how to do that if you're not sure.
Click here to learn more about steel garage doors.
Wooden Garage Doors
---
Custom Wood Garage Doors
The beauty of natural wood is undeniable. Wood garage doors come in a multitude of styles and have there own subset of materials. Often exotic woods, like hemlock, cedar & mahogany, are used for custom garage doors. We have included pictures of each of these in our garage door gallery. These doors are more expensive and require a little more maintenance but people buy them because they get to enjoy the beauty of them every single day. These doors are so gorgeous in fact, that real estate studies have shown they can actually increase the value of your home.
Wood-Composite Garage Doors
Wood-Composite garage doors are ideal for those who want a moderately priced garage door that can be painted to match the home's exterior. They come primed and ready to paint... so they must be painted. Wood-composite doors are made largely from recycled material, so may be considered more eco-friendly. Wood-composite are resistant to warping, peeling and splitting. They are typically a little more expensive than steel.
Modern Garage Doors
---
Modern-style garage doors are on the rise in popularity in the Portland Metro Area and are the perfect addition to your property to increase the curb appeal and value of your home. Browse through our galleries to decide which style best fits your needs!
Mosaic Windows
Also referred to as "Modern Tech", these garage doors allow you to place the windows in any section of the garage door, in any pattern. Look through the gallery for multiple options.
Black & Bold Colors
Homeowners in the Pacific Northwest pride themselves in curb appeal, and black & bold colors can make any garage door look more modern and sleek. Additional styles include carriage house styles mixed with mosaic windows.
Glass Full View
Full View garage doors are quickly gaining popularity in the Portland metro area. These aluminum constructed garage doors require very little maintenance and come with several design, glass, panel and color options.
Carriage House Garage Doors
---
Carriage house style doors are a timeless addition to any home. The style originates from the eras of carriage houses, which stored horse-drawn carriages. Since people travel via automobile now, many homeowners choose the carriage house style garage door to capture this historic charm.
Types of Doors
Carriage house style comes in multiple types of doors, so there are options to fit every budget. Our most popular types are steel, aluminum, fiber-glass & wood. Additionally, they can be made in multiple different colors and designs in order to fit the aesthetic of your home.
Benefits of Carriage House Style
Carriage house doors can add to the beauty and value of your home. They are very unique doors that create distinction against your neighbors. Our manufacturers offer limited warranties to cover paint, finishes, and even hardware.
To learn more about the carriage house style doors we offer, click here.
---
The energy efficiency of your new garage door will depend on how well it's insulated. This is most often stated in R-Value. The higher the R-Value the more energy efficient the garage door.
There are 2 types of insulation used in garage doors: polystyrene and polyurethane.
Polystyrene is similar to the materials used in a foam cooler. It is less expensive than polyurethane and will provide a high R-value. Polyurethane is sprayed into a door with interior and exterior steel and provides a superior quality and R-Value. It will typically be a little more expensive than polystyrene.
For example, a wood garage door will have an R-Value around 8, while insulated steel doors can achieve R-Values between 13 and 19.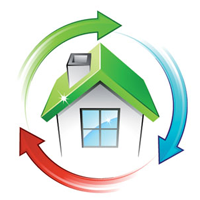 ---
3. Choose The Best Company To Install Your New Door
Our door installers are professional and courteous at all times. They arrive at your home uniformed and in clearly marked vehicles.
We carry all the necessary licenses, bonding & insurance, and will provide proof upon request.
Every door we sell comes with a full warranty. Your garage door will be installed by a local company from start to finish, with no set contracts.
---
Same Day Service
All Calls Answered By A Live Operator 24/7
Evenings & Weekends Available At No Extra
Emergency Service
All Work Is Guaranteed
Open 7 Days/Week
All Major Credit Cards Accepted
Professionally Trained Technicians
We Repair & Service All Major Brands